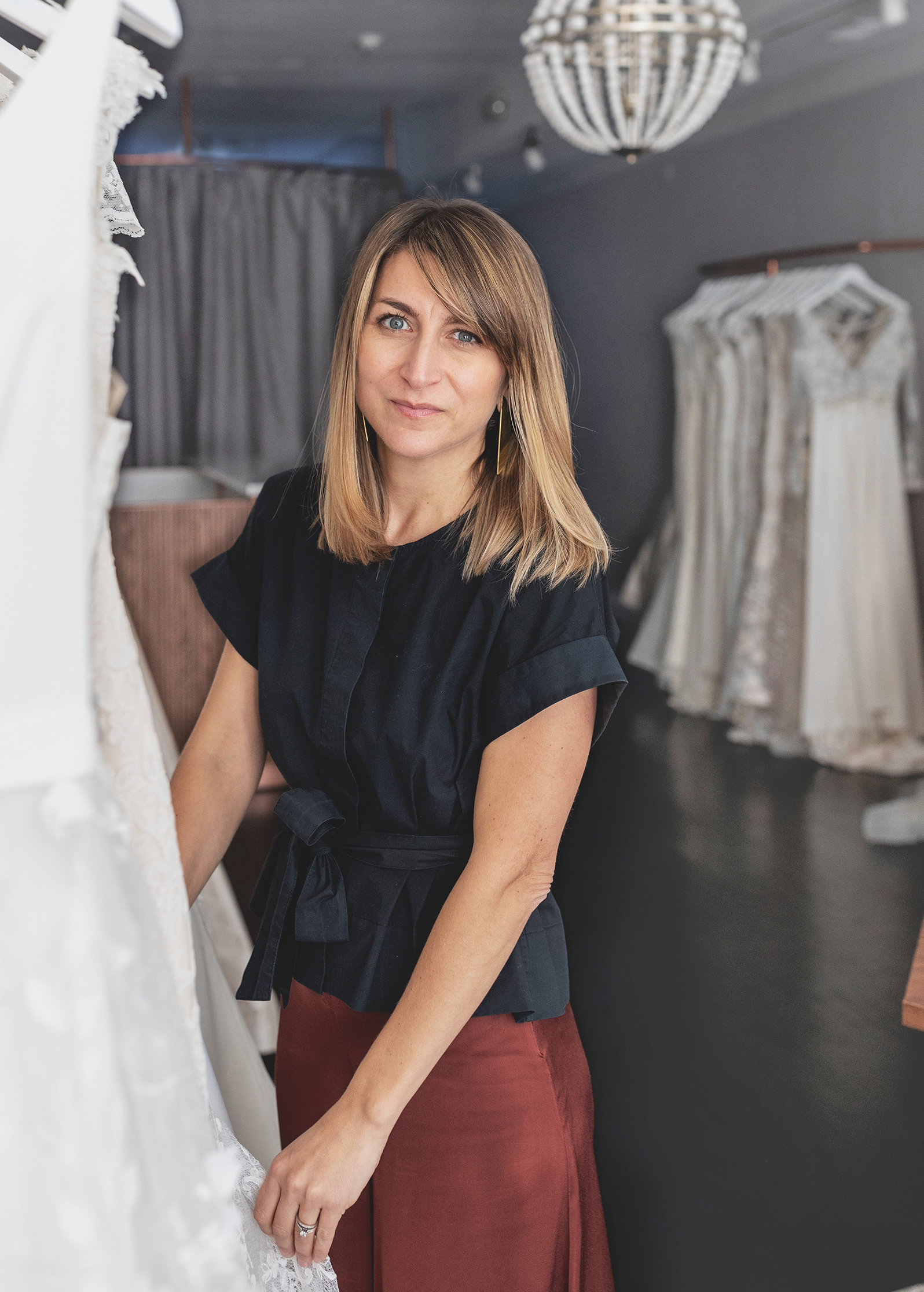 Owner & Stylist
Rachel Sweebe
Before opening Bridal Atelier Montclair, I spent over 20 years working as a designer in New York and Italy's fashion industries.
It seemed only natural, when I got married, to design and make my own wedding gown. What I didn't expect was that the experience would reignite in me everything I loved about fashion, from the luxe fabrics to the meticulous workmanship. I began accepting private clients for custom bridal, each dress designed, draped and constructed by hand. From there, I launched Campodoro Bride, my own collection of dresses which I debuted at international bridal shows.
It was during this time that I met bridal store owners across the country and was struck by the realization that I wanted my own boutique. I wanted to create an intimate and deeply personal experience that was missing from the bridal landscape. I wanted to partner with brides and join them in their journey. And I wanted to bring my custom sensibility to every gown search. And so I opened Bridal Atelier Montclair, and I completely love what I do.
"I swoon over construction and couture sewing techniques. The process inspires me, I adore the dresses, the details."

- Rachel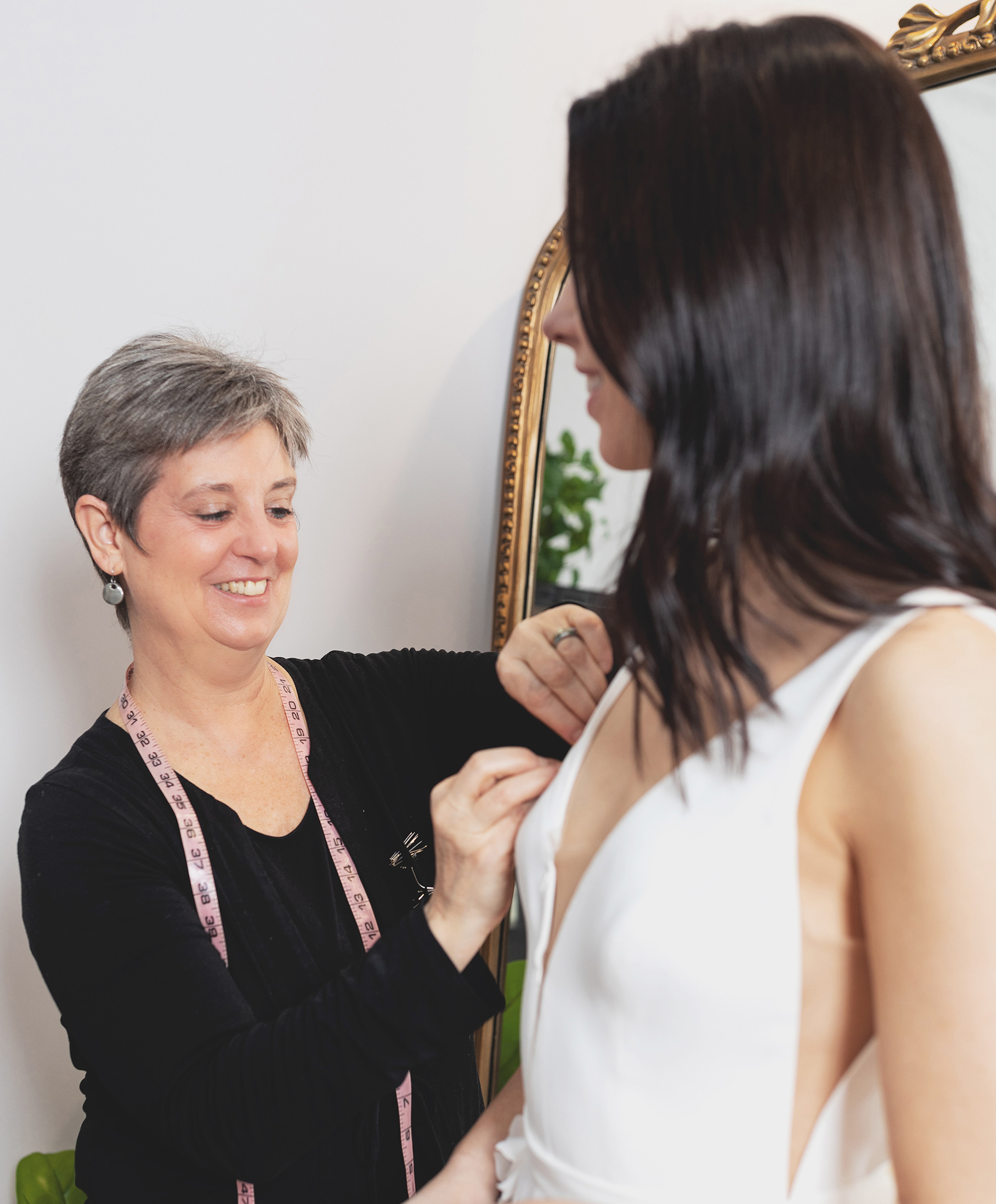 The atelier team
Meet our dressmaker
The team at Bridal Atelier also includes dressmaker and fitting specialist, Deb Nations. With over 25 years of experience in bridal, Deb's talents range from couture techniques to lace handwork. Trained originally by a tailor, Deb excels in artisan seamstress skills and she intuitively fits dresses with unwavering attention to detail.
"In altering a gown properly each layer must be given attention. It is meticulous work requiring a high level of expertise & understanding. Dressmaking is an artisan skill." - Deb Nations
)
"This is more than selling a dress, it's a journey together. On weekends, I find myself thinking about my brides' weddings, spending the day praying for good weather."

- RACHEL