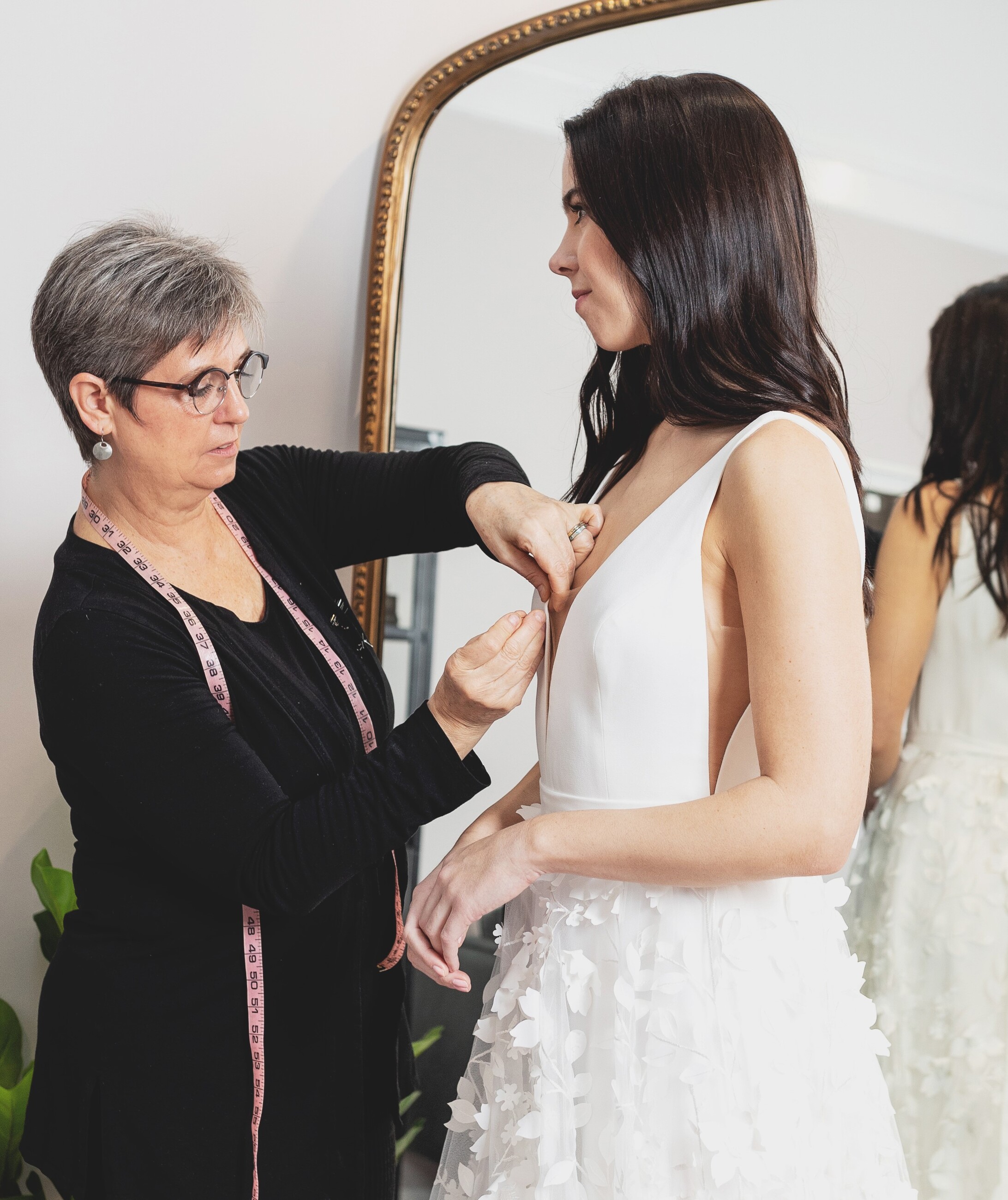 We work with some of the most sought-after wedding gown designers in the industry, each bringing a different perspective and hallmark aesthetic.:
Our curation philosophy centers on four pillars
- Impeccable tailoring & construction
- Refined & elegant silhouettes
- Classic couture skills
- Luxurious, quality fabrics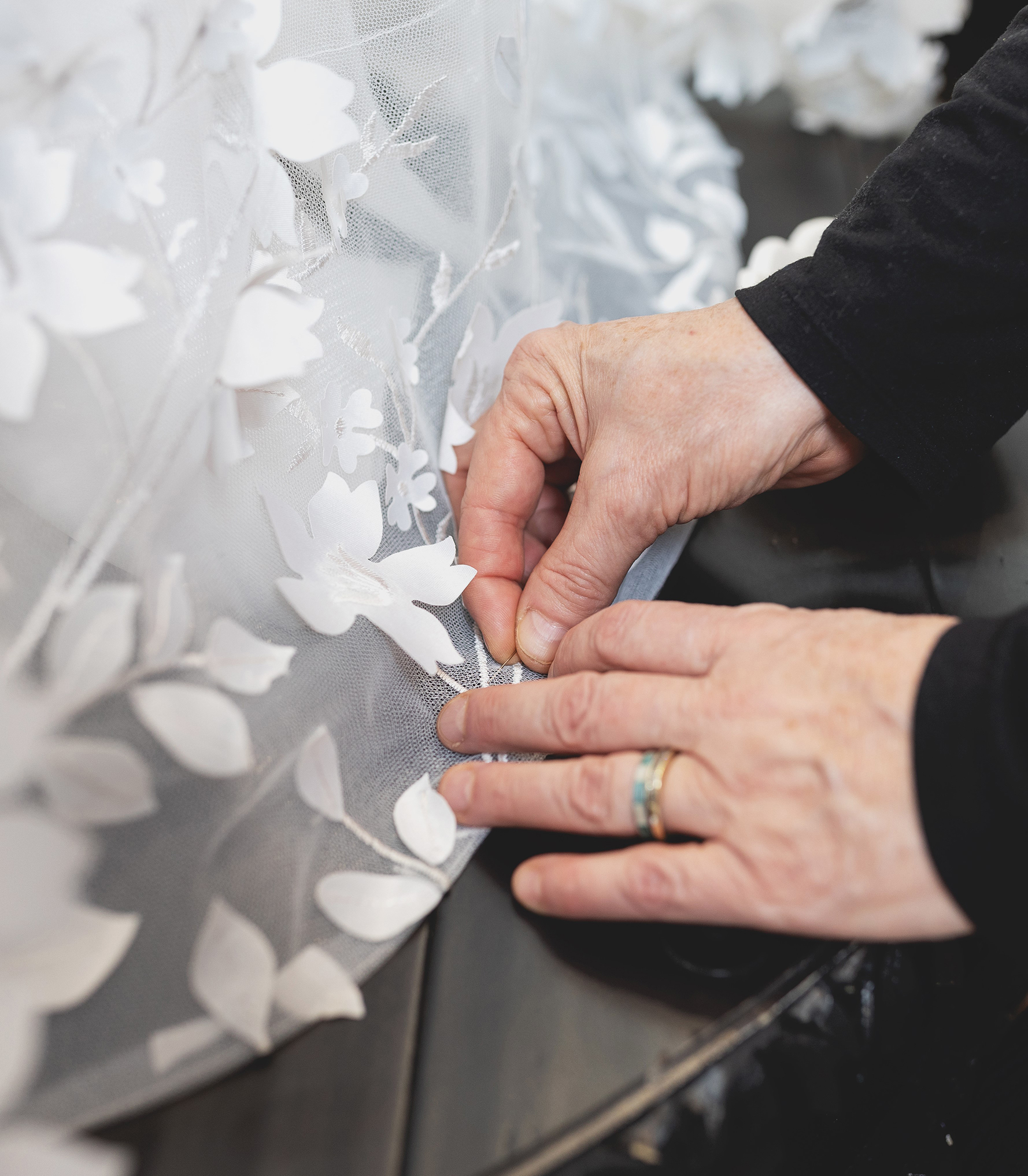 We are fastidious in choosing designers who focus on high quality construction. Our bridal gowns are beautifully tailored to create refined silhouettes that flow and move with grace.
"I love finding new and interesting designers for the boutique. Brides in the area want something different. They want dresses that reflect their individuality and unique sensibilities."

- Rachel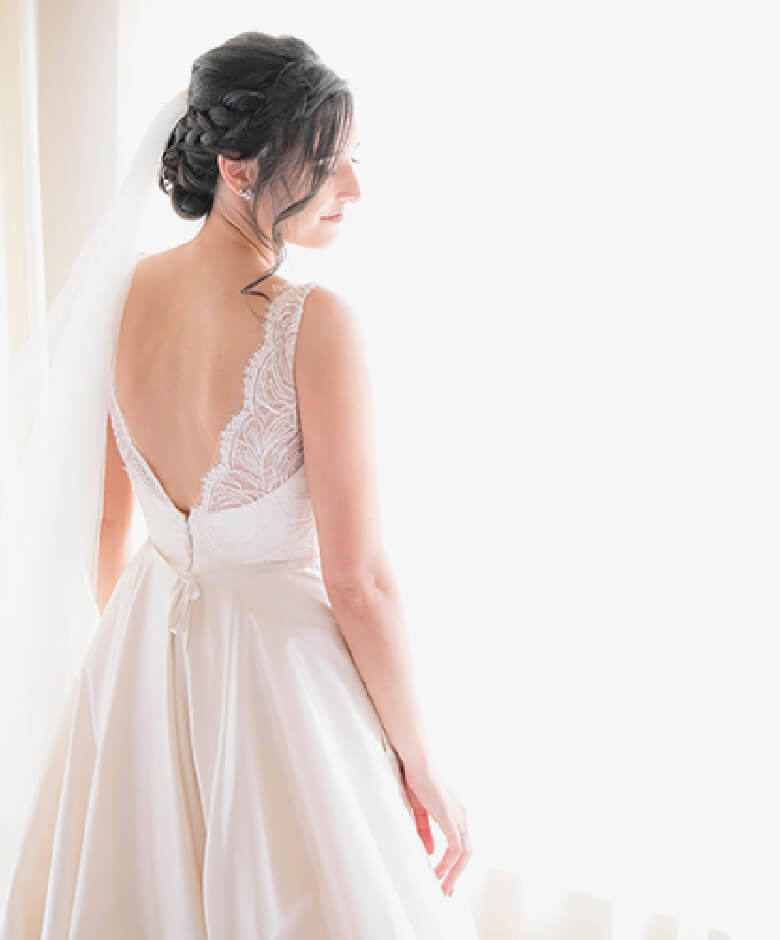 Our close working relationships with each of our designers allows brides to create a bespoke look based on their style, figure and season.
FRANCESCA'S STORY
With a clear vision of the dress she wanted, Francesca's private appointment gave her the scope to explore other dresses and, with Rachel's guidance, understand how a bride's silhouette suits each style. Still in love with the top of one dress, Francesca also fell for the lower half of another. The dilemma was resolved when Rachel and bridal designer, Romona Keveza, came together to create a dress crafted from each half.
)
"I thought to myself, I'm just a math teacher, I'm not qualified to make this decision. But I could tell Rachel had a vision, and I felt full confidence because of her long history in bridal wear and dressmaking."

- Francesca, Bridal Atelier Bride