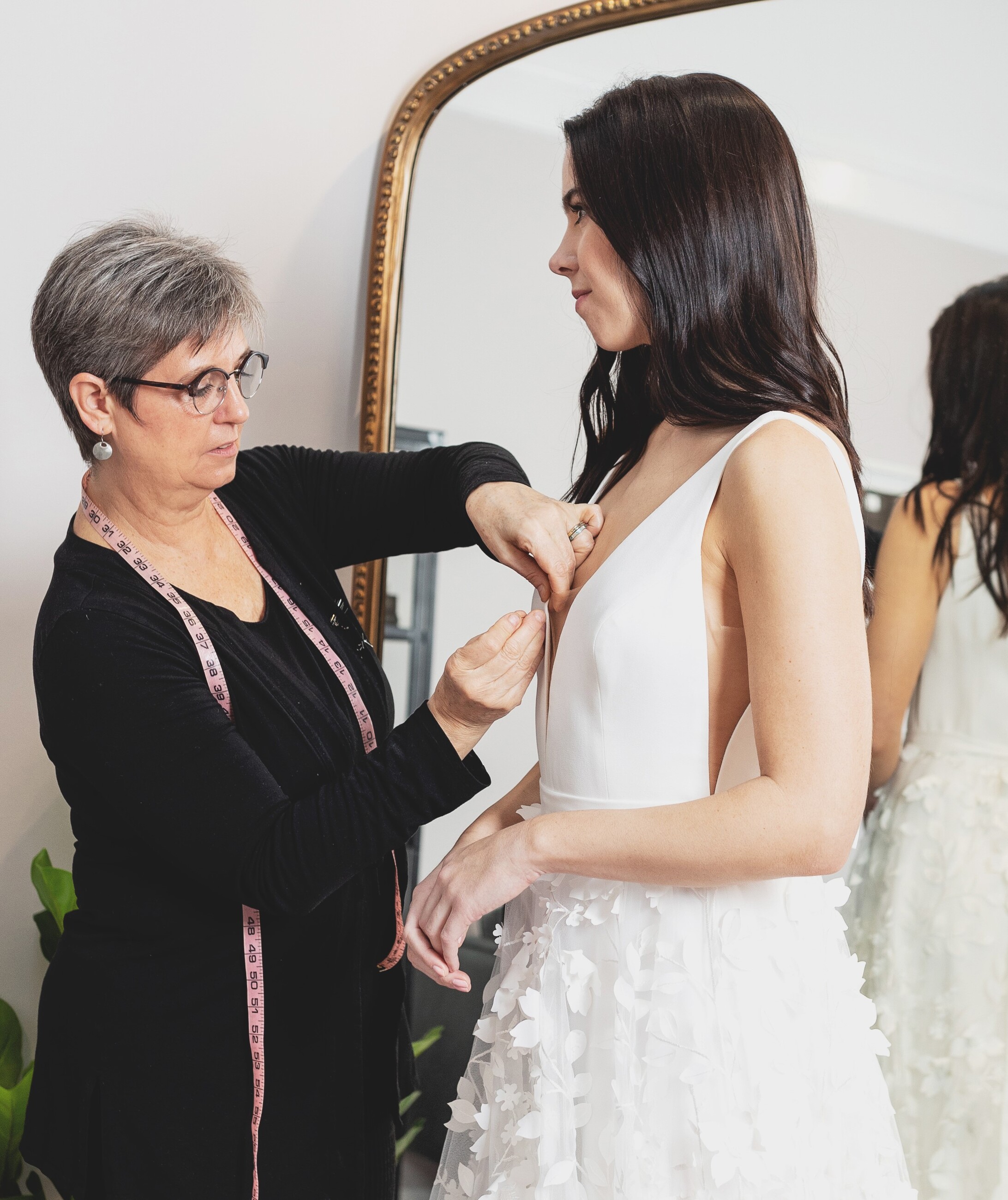 We work with some of the most sought-after wedding gown designers in the industry, each bringing a different perspective and hallmark aesthetic.:
Our curation philosophy centers on four pillars
- Impeccable tailoring & construction
- Refined & elegant silhouettes
- Classic couture skills
- Luxurious, quality fabrics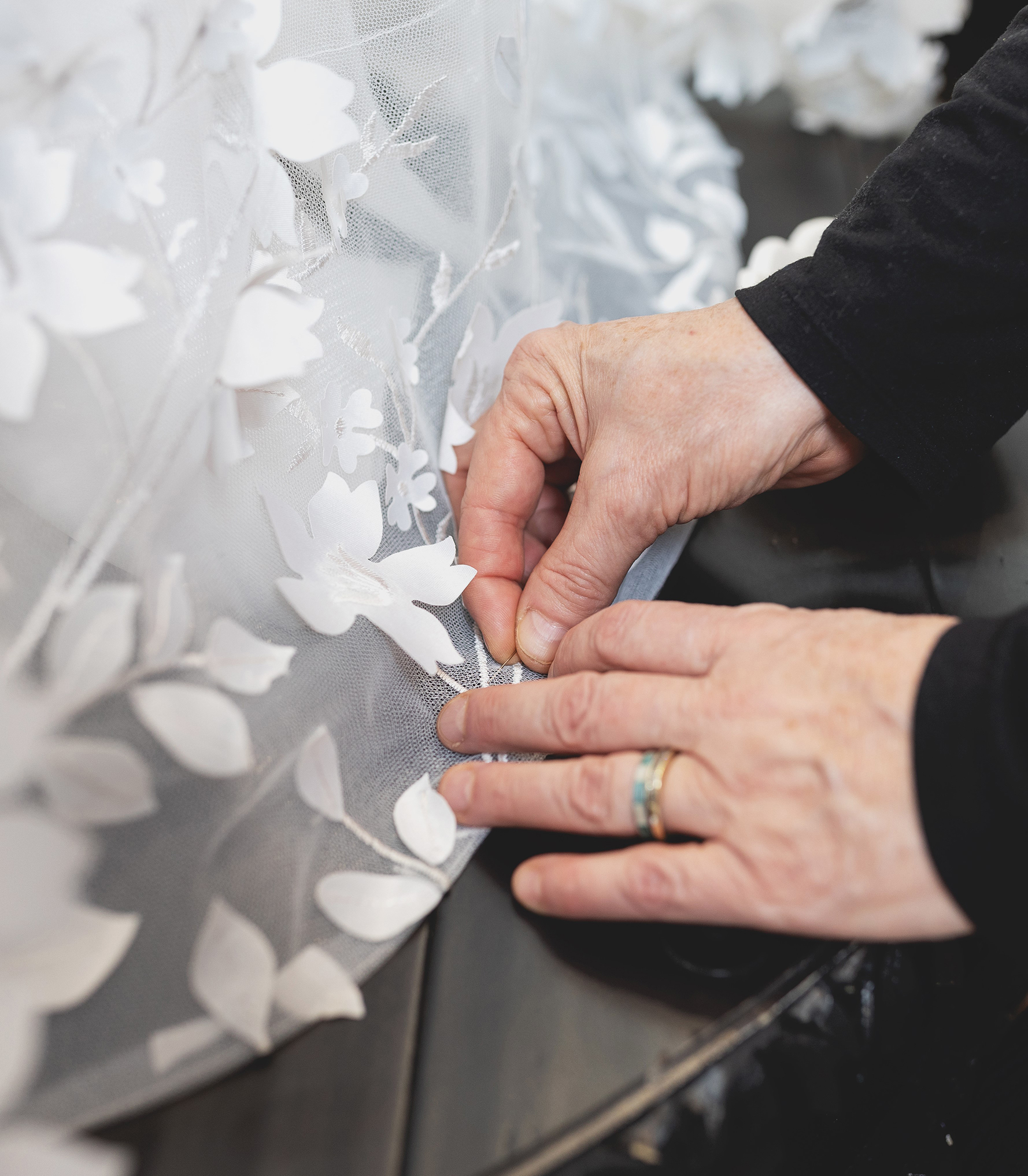 We are fastidious in choosing designers who focus on high quality construction. Our bridal gowns are beautifully tailored to create refined silhouettes that flow and move with grace.
"I love finding new and interesting designers for the boutique. Brides in the area want something different. They want dresses that reflect their individuality and unique sensibilities."

- Rachel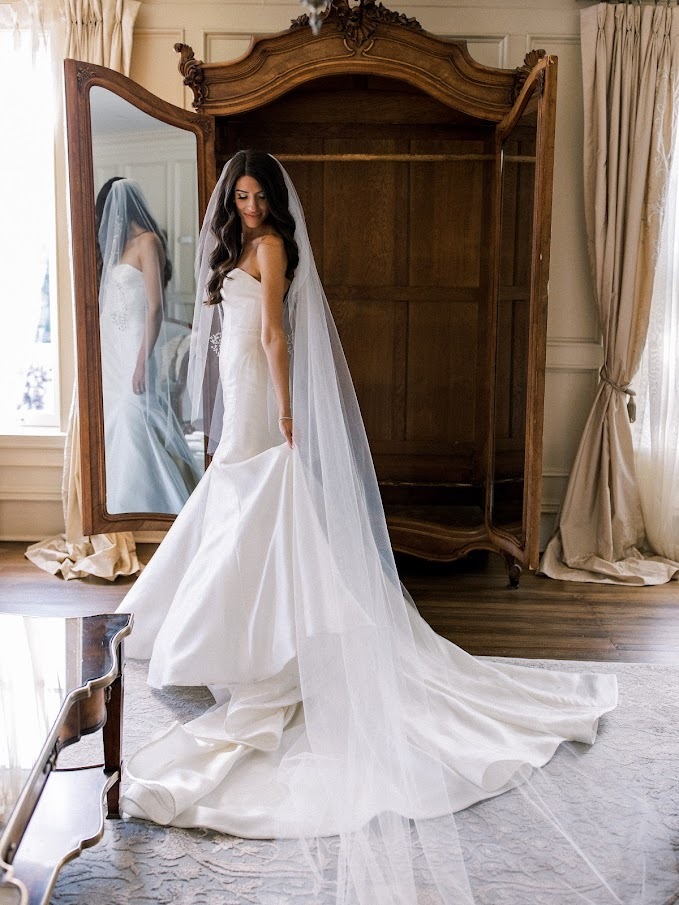 Our close working relationships with our designers allow brides to create a bespoke look based on their style, figure, and season.
JULIE'S STORY
Julie came to her appointment with a clear vision of the gown she wanted for her wedding day. A private appointment allowed her to explore a variety of dresses, and, with Rachel's guidance, she understood how a bride's personal style could impact the kind of gown she could choose. Julie fell in love with the lower half of a beautiful Sareh Nouri gown but always dreamed of a romantic sweetheart neckline. The dilemma was resolved when Rachel and bridal designer, Sareh Nouri, created a completely one of a kind dress with the skirt and train from the original gown and the neckline she loved!
)
When I went to BAMC, Rachel and her team understood my vision and brought it to life! Their attention to detail was impeccable, which put me at ease. My dress came out better than I ever imagined- it was perfect!

- Julie, Bridal Atelier Bride