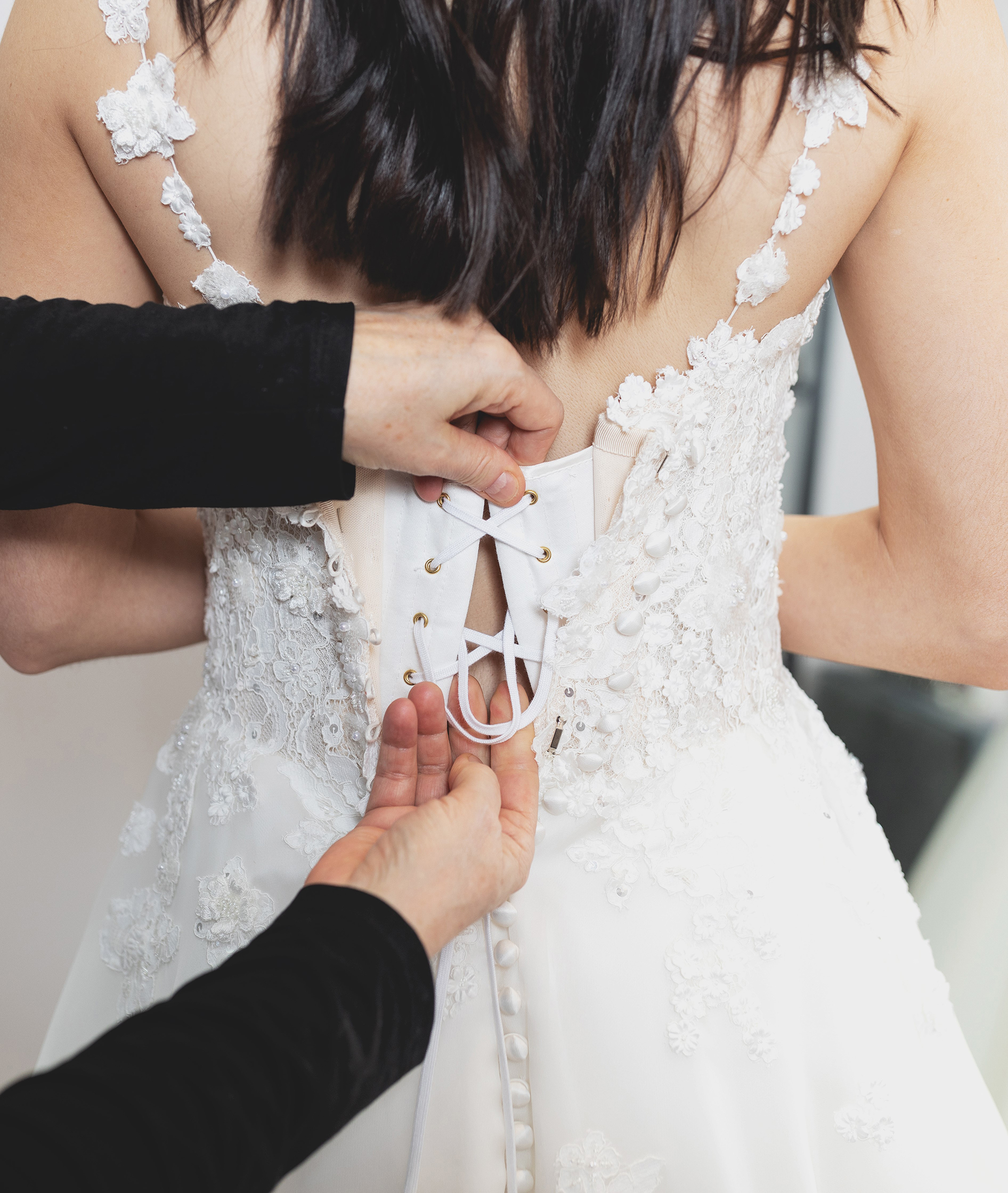 Our name, Bridal Atelier, was chosen because we believe that fittings and alterations are as important as choosing a dress. We adore haute couture skills, we crush on artisan lacework, we love tiny embellishments and were infatuated with delicate handstitching. Our team has years of experience in bridal design and dressmaking, and we fit and alter dresses with complete respect, reverence and skill.
)
"I love being part of the wedding process. It's a true privilege to play a role in a wedding, to know you have contributed to such an incredible part of somebody's life."

- Deb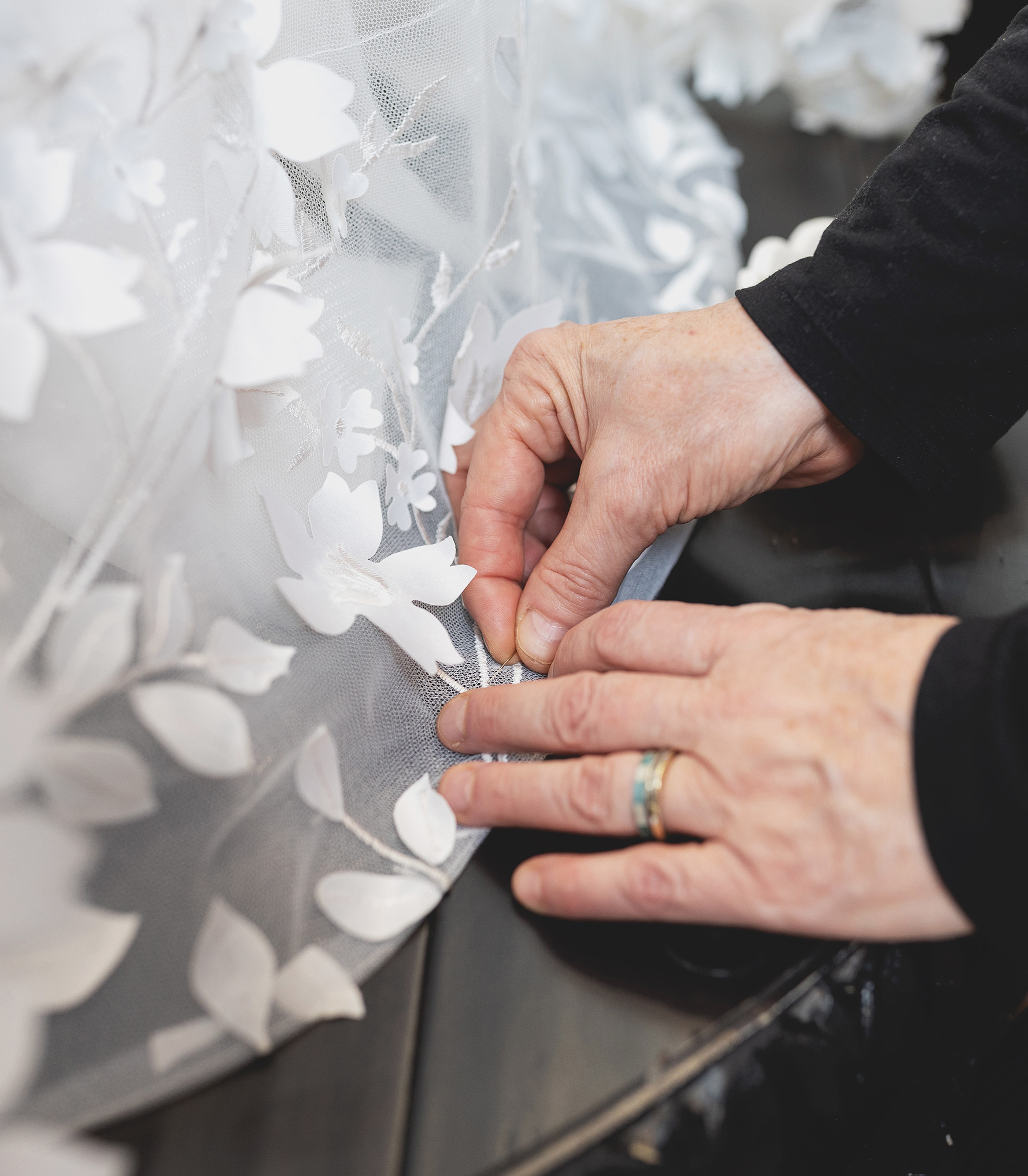 The first critical stage once you've chosen your dress is fitting. Our owner, Rachel, and dressmaker, Deb, sculpt your dress to your silhouette, as if it were made only for you.
"Each dress has a voice and a personality; it wants to be changed and molded to tell its own story."

- Deb
)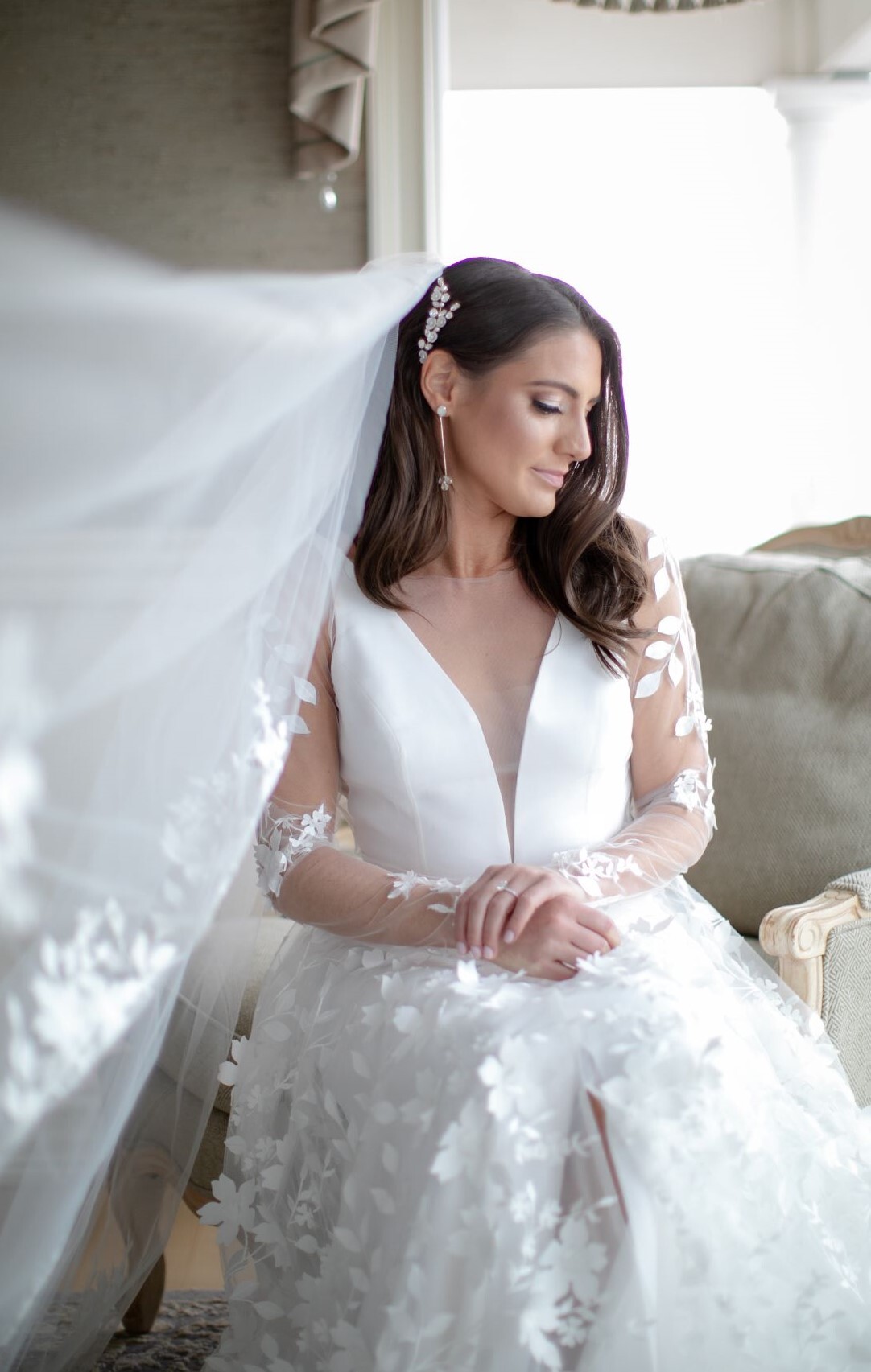 We work with our designers to make changes to any dress, but we also customize gowns in our Atelier workroom.
DANIELLE' S STORY
I knew I wanted two looks on my wedding day - when I found the perfect dress, Rachel and the team at Bridal Atelier helped me customize a removable topper for my ceremony. The team at Bridal Atelier was a dream to work with - together, we designed the perfect custom accessory for my dress, which started as a blank piece of tulle and appliqués. Rachel and her team are true professionals and perfectionists.
)
"With all of the worries that come with planning a wedding, I had complete faith that Rachel and her team would create the perfect look for me."

- Danielle, Bridal Atelier Bride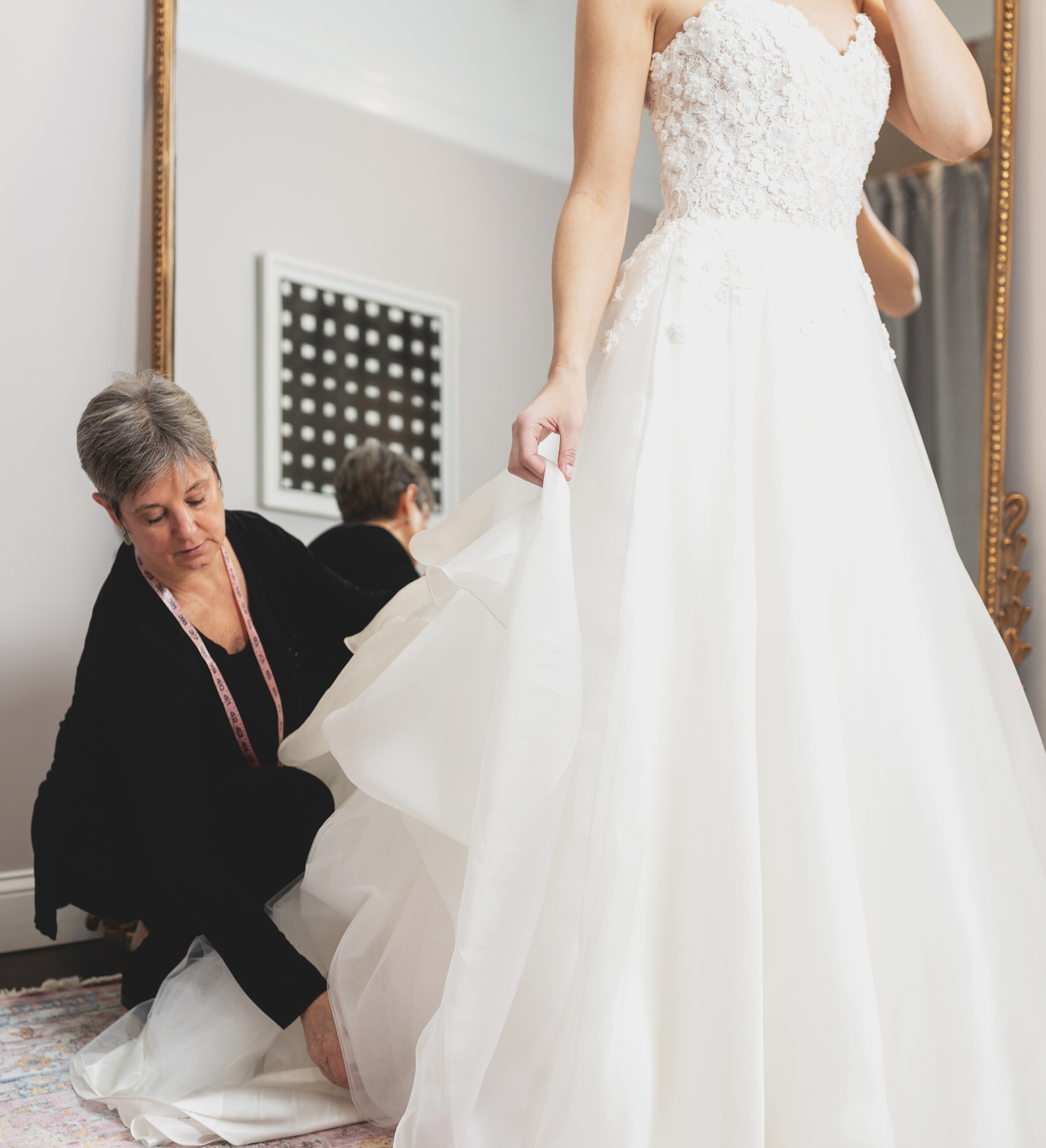 Altering and customizing your wedding gown is a collaborative process. It begins first with a conversation, so that we may understand your vision. We believe that dressmaking is an art, and with intricate knowledge of bridal tailoring we ensure that each layer, stitch, hem and seam is treated with care.
"Deb is a complete perfectionist."
)