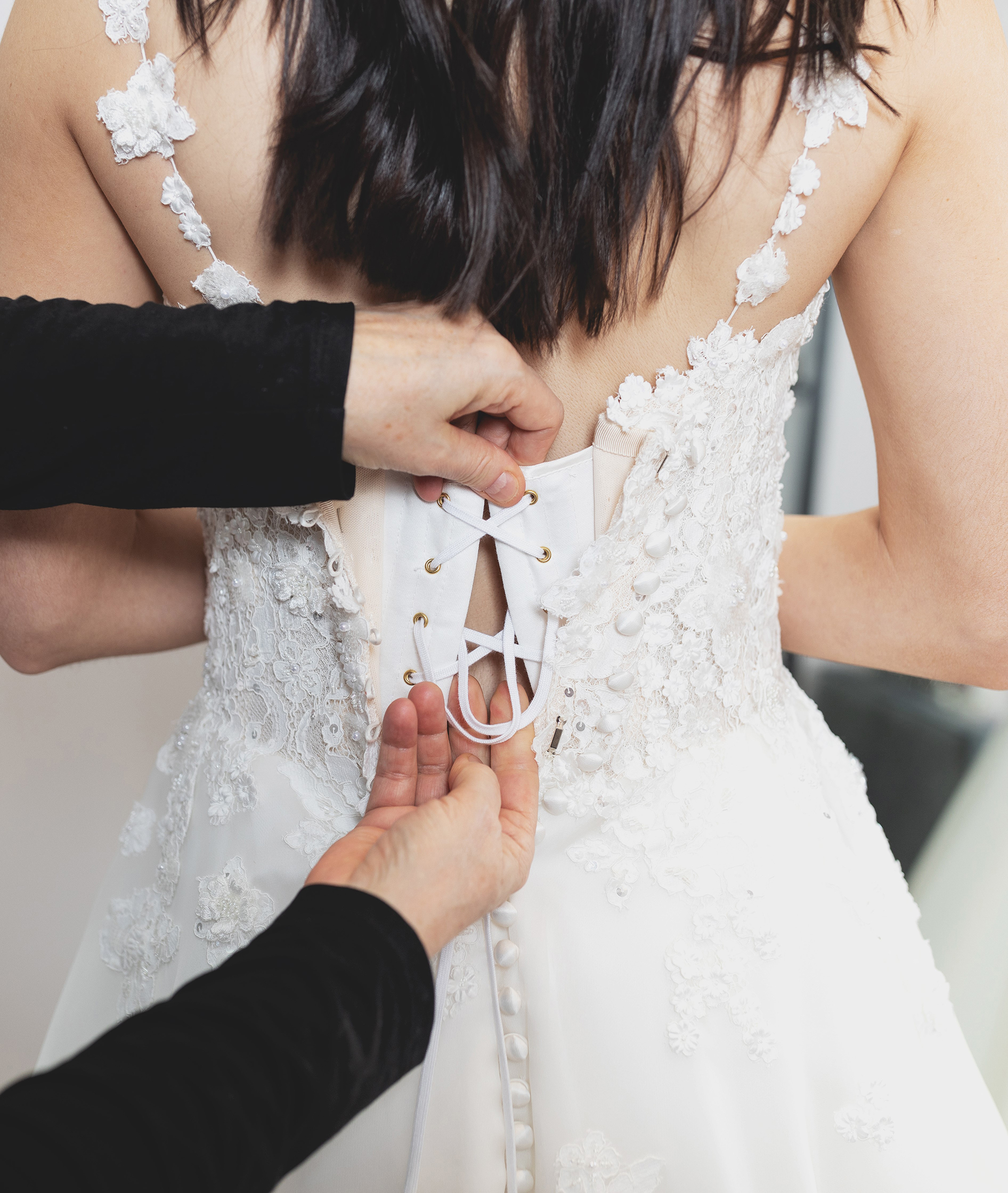 Our name, Bridal Atelier, was chosen because we believe that fittings and alterations are as important as choosing a dress. We adore haute couture skills, we crush on artisan lacework, we love tiny embellishments and were infatuated with delicate handstitching. Our team has years of experience in bridal design and dressmaking, and we fit and alter dresses with complete respect, reverence and skill.
)
"I love being part of the wedding process. It's a true privilege to play a role in a wedding, to know you have contributed to such an incredible part of somebody's life."

- Deb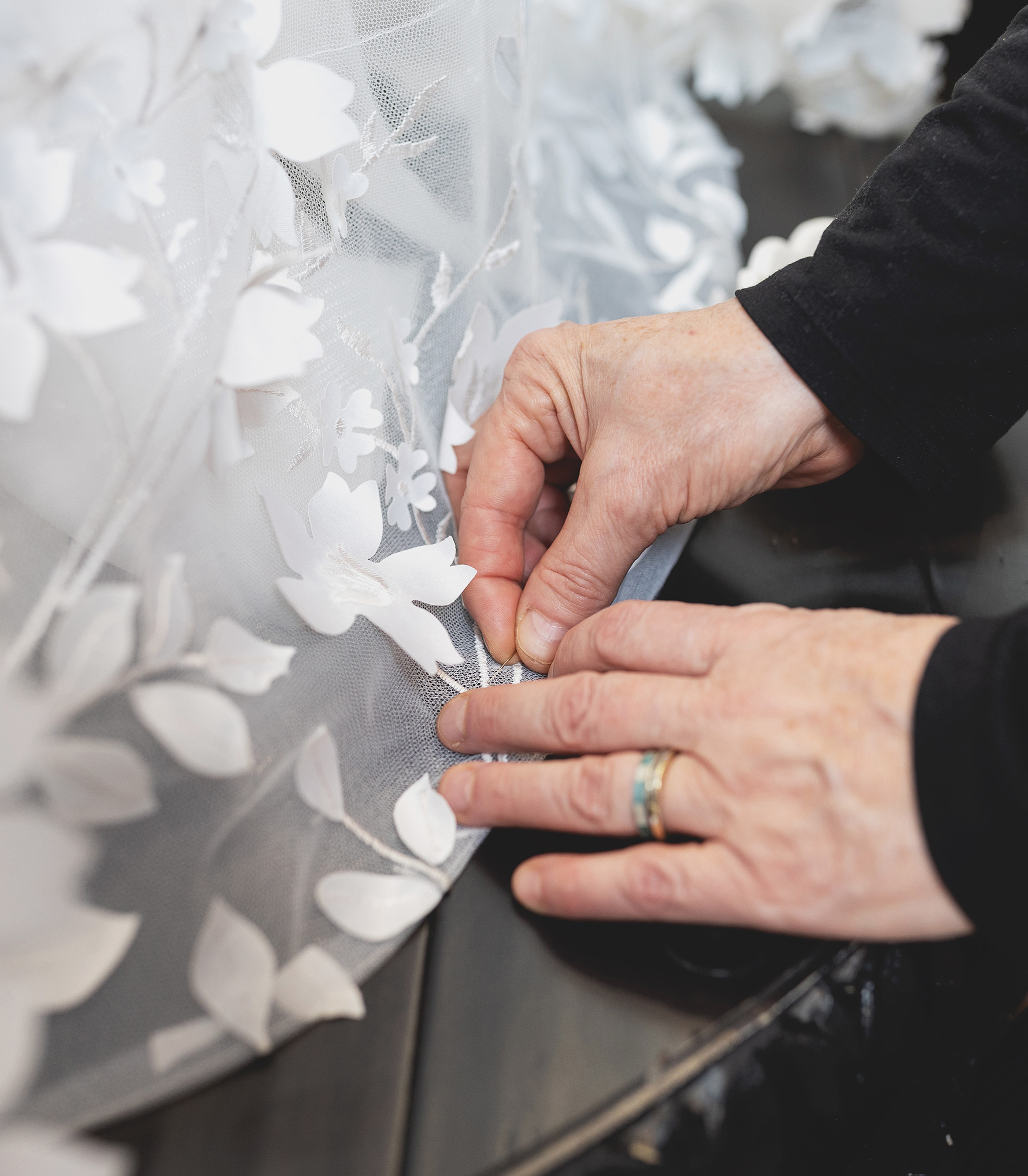 The first critical stage once you've chosen your dress is fitting. Our owner, Rachel, and dressmaker, Deb, sculpt your dress to your silhouette, as if it were made only for you.
"Each dress has a voice and a personality; it wants to be changed and molded to tell its own story."

- Deb
)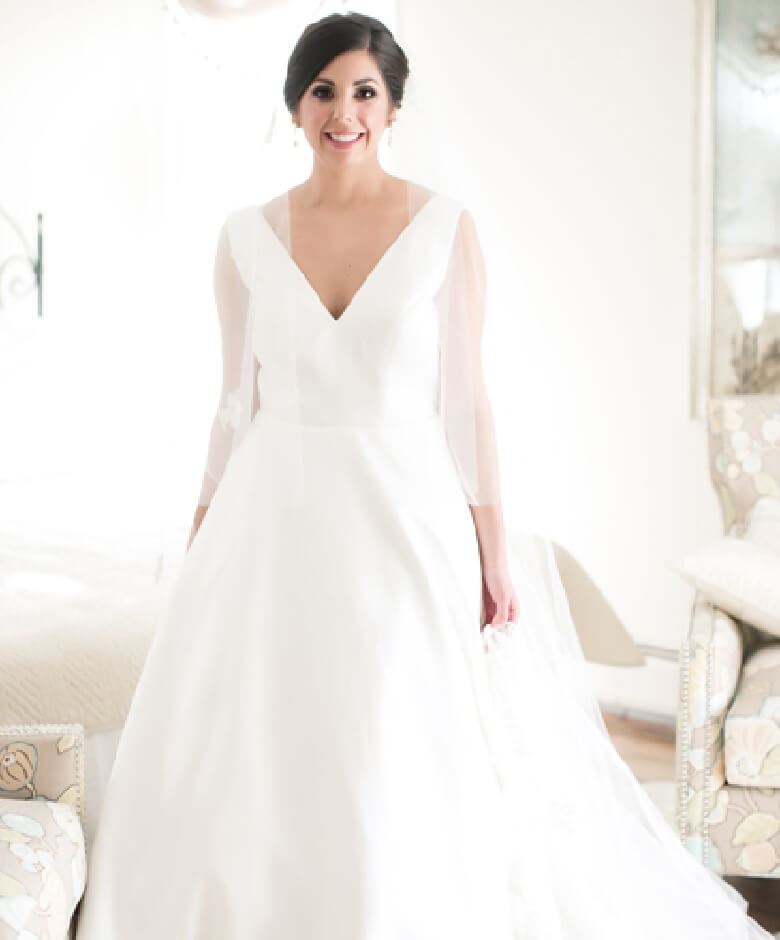 We work with our designers to make changes to any dress, but we also customize gowns in our Atelier workroom.
JACKIE'S STORY
Jackie's vision was to walk up the aisle with a cathedral length veil. But the veil Jackie set her heart on was no longer stocked by the designer. Rachel and Deb, used a veil they held in store and recreated the look Jackie had fallen in love with. Deb redesigned the blusher, extended the length of the veil, and created intricate hand-stitched patterning throughout the piece.
)
"I had more fittings for the veil than the dress. My mom and I had a vision for my veil, and they were able to create that vision and make it even more amazing. To this day, I still cannot believe they were able to craft the piece - I loved my dress, but my wedding was as much about the veil as the dress."

- Francesca, Bridal Atelier Bride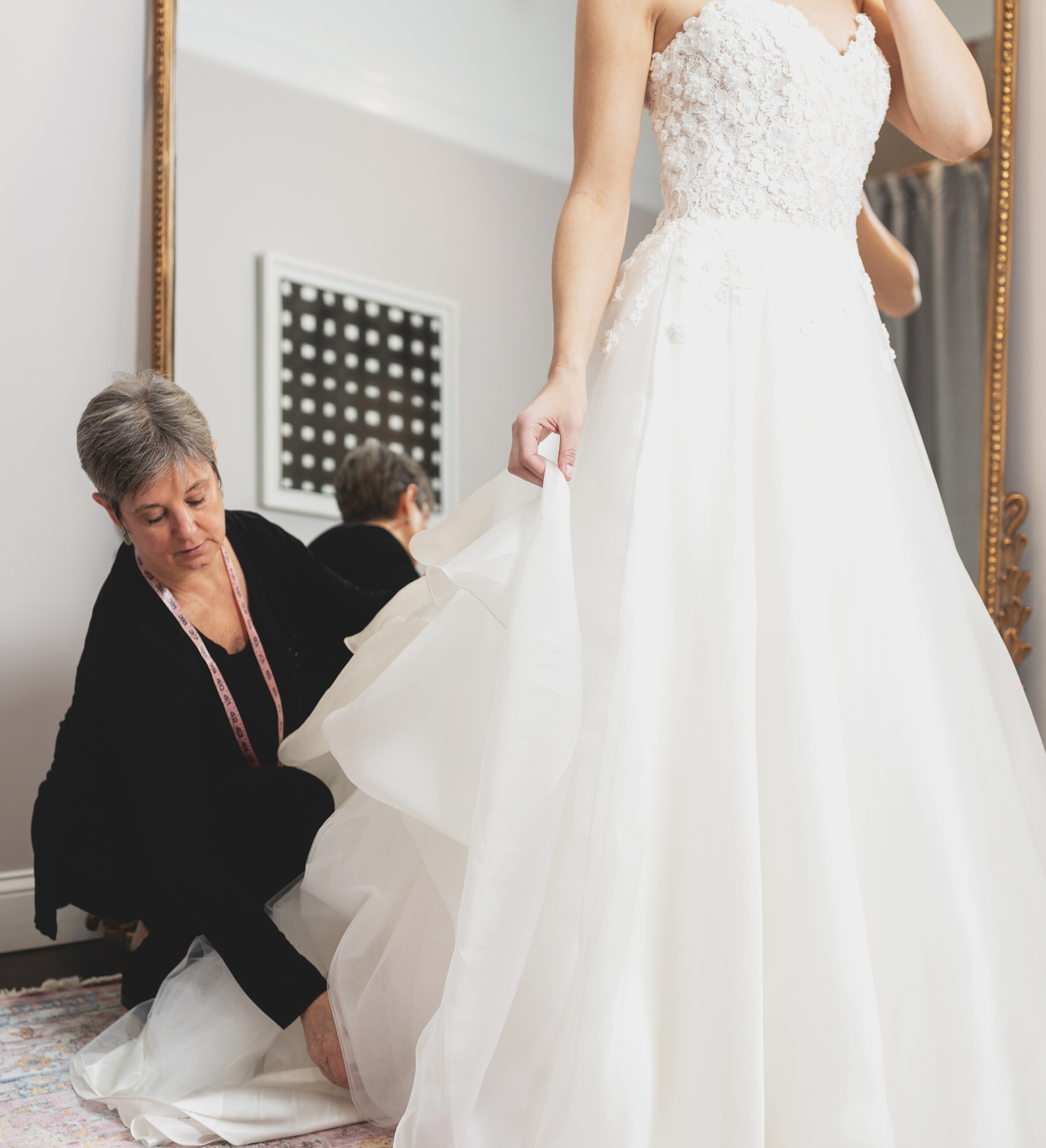 Altering and customizing your wedding gown is a collaborative process. It begins first with a conversation, so that we may understand your vision. We believe that dressmaking is an art, and with intricate knowledge of bridal tailoring we ensure that each layer, stitch, hem and seam is treated with care.
"Deb is a complete perfectionist."
)